Global Storytelling: Past and Present Perspectives
By Veronica Correa
Three years ago, I sat down in a crowded auditorium for the screening of Cuba's New Wave. I was a first-year at UNC who had never taken a journalism class, and I wasn't planning to. But I was intrigued by the idea of students traveling across the world to tell new stories, and I ended up gaining some journalism experience.
Today, I'm in the same class, Global Storytelling, as a member of the reporting team. So far, I've researched fishing practices in Belize, conducted preliminary interviews and pitched story ideas.
I'm excited to combine my interests in writing and sustainability for Barriers, but I'm also mildly terrified. We leave for Placencia in less than a month, and I still don't know a lot about what it's like to be on the ground. I was nervous about what my daily schedule will look like and how I can accurately tell part of Belize's story. So I reached out to Maria Elena Vizcaino, a UNC alumna who reported and translated for both Aftermath and Uprooted.
Vizcaino said she had never worked on a multimedia team before going to Puerto Rico for Aftermath, so she had to figure out how to balance everyone's needs with her own. Even when she might be done with an interview, for example, the video team still needs b-roll.
"Learning how not to be selfish is the most important part," she said. "It took me a while to understand that."
Vizcaino said there wasn't a consistent daily schedule when she was on the ground. During the first part of the week, she interviewed subjects for the video story with the visual team. For the rest of the trip, she spoke with local officials and experts, gathered data and also called her primary sources to ask follow-up questions.
Haley France, one of the videographers for Uprooted, agreed that the project's success relied on a good relationship between the visual team and the reporter.
"We both were there for each other's part of the project, which really helped," she said.
I told both France and Vizcaino my concerns about the upcoming trip to Belize. Above all, I wanted to make sure I had positive relationships with sources and I wasn't being exploitative as someone coming in from the U.S.
Vizcaino said each source needs to understand the expectations and time commitment from the beginning. The story's main character, for example, should be available most of the week and be comfortable having the reporter shadow them. The sources also need to know that while Global Storytelling is a college class, the stories are published online.
"People are giving you something," she said. "Make sure they have a say."
For Uprooted, France said she had to be empathetic and learn on the ground. After researching the issues women migrants in Colombia face, the group wanted to tell the story of a sex worker. While it was challenging to find sources, they eventually met a Venezuelan woman who used the pseudonym Maria. France said despite any communication difficulties, they connected with Maria because they were roughly all the same age. She also used a lot of blurry or abstract video shots to protect the source's identity.
Although Global Storytelling is difficult work, it's a unique opportunity for student journalists to focus on a single story over spring break. Some students, like France and Vizcaino, sign up more than once. Hearing from them definitely made me feel more confident, because I know they dealt with the same obstacles that made me nervous. I'm looking forward to being in Placencia and working with my story team.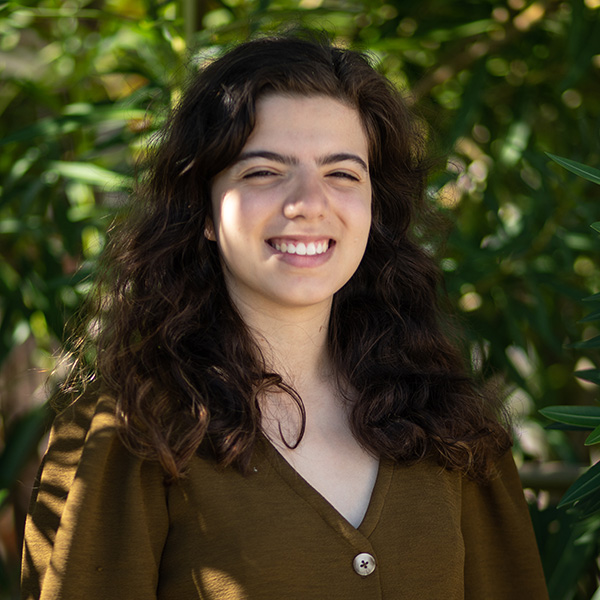 Hi! I'm Veronica, a senior majoring in environmental science and minoring in journalism. You can probably find me managing my cat's Instagram page.