During the time of My Ancestors
A look into a Mountainous Mayan Village in Belize from the Marine Science Video Team
Writing by Alicia Carter, Video by Lucas Pruitt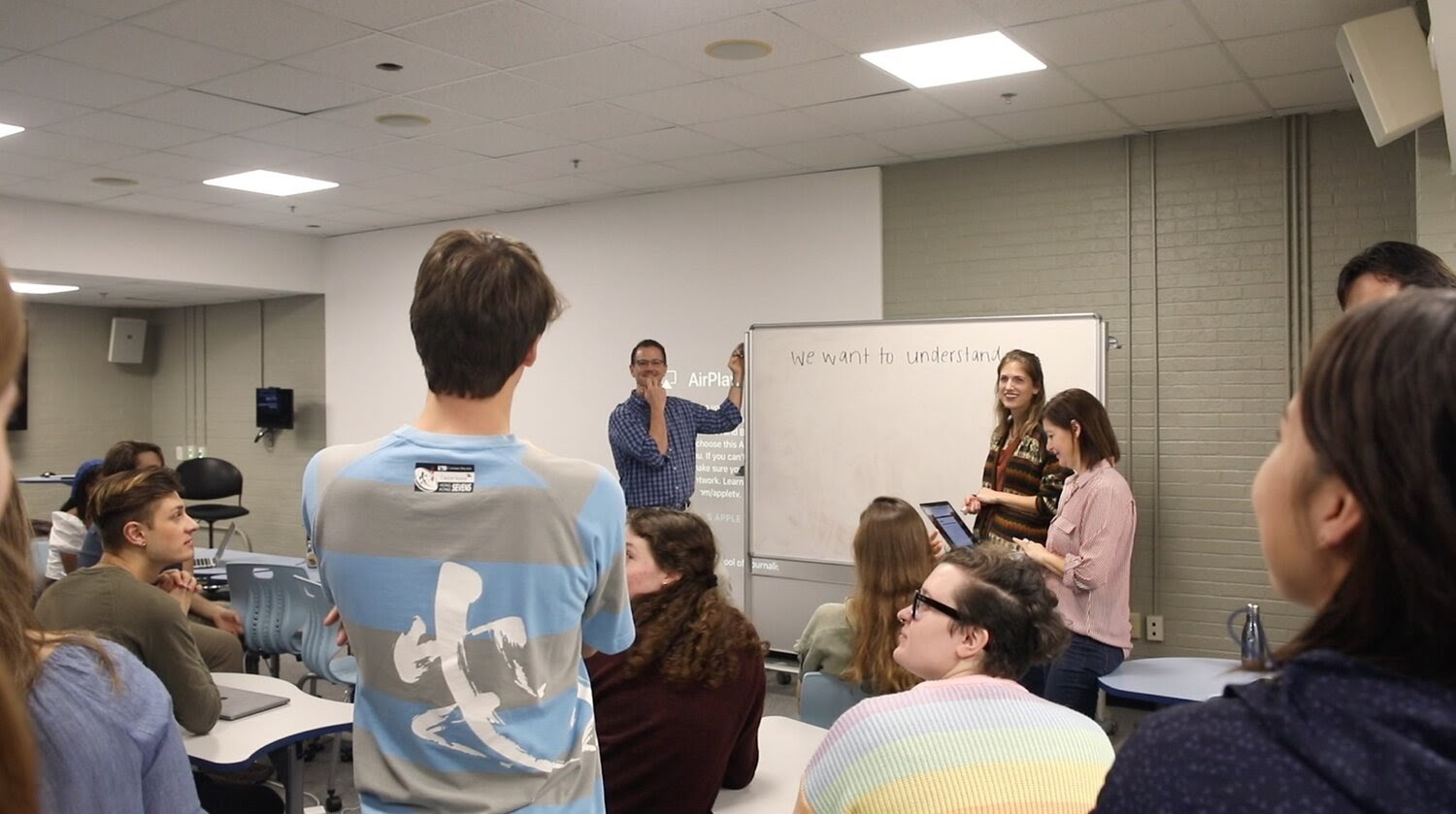 Brainstorming a focus statement for Barriers.
Journalism at times feels like a nearly impossible task. UNC Global Storytelling projects are designed to work within story teams on a topic: one writer, two videographers, one photographer and an interactive designer. The culmination of the work is a page dedicated to that topic (story). Lucas Pruitt and I (Alicia Carter) were assigned to the marine science story team. In January 2020, we started broadly researching marine science in order to become knowledgeable on the history, research, newsworthy events, and passionate people involved in its many issues. Coral regrowth studies at UNC and prevalent issues like invasive lionfish or stoney coral disease in the Caribbean stood out. We had a number of calls with non-profits, government officials, researchers, and Belizean fishers and divers, to better understand this complex topic while trying to figure out what was important to share now and why.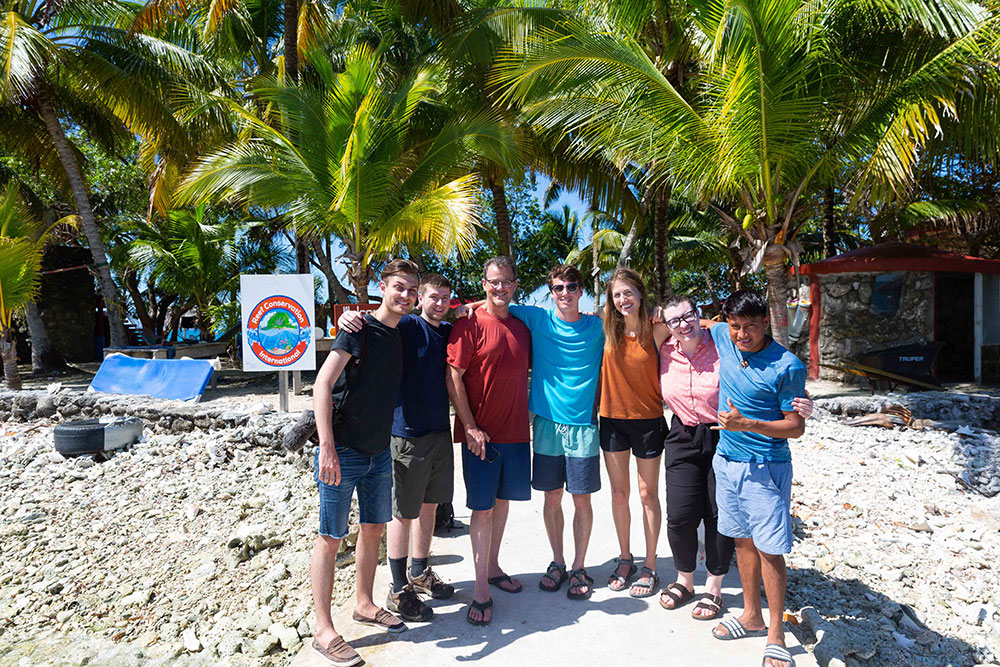 The Marine Science Team in Belize.
As a team, we brainstormed ways an interactive could tackle confusing climate science like changes in water temperature and how they affect coral bleaching, or pollution from increased agricultural run-off and erosion. We didn't always get email responses or returned calls, but despite these struggles reporter Drew Wayland made plans to meet with various people in person and continued to gain a deeper understanding of marine laws and regulations, government involvement, UNESCO, and conservation activities.
It wasn't until two weeks before leaving for Placencia, Belize, that I had gotten in touch with Mordy Mis, the central focus of the video story. Over WhatsApp, Mis explained his schedule with Reef Conservation International, where he works on marine conservation activities with international volunteers. On weekends, he returns by public transportation to Laguna Village in the southernmost district of Belize to be with his family and farm. His Kekchi Mayan ancestry built his connection to the land, and now the reef, and he hopes to inspire others to care about the environment in order to save it for future generations.
We quickly realized we could never make a well-rounded documentary on Mis without visiting his village, farming, and gaining a better understanding of his perspective and upbringing. So, the day after arriving in Belize, we left our class and joined Mis on his three-hour commute home by water taxi and bus. With Mis' help, public transportation was easy, although it was difficult to film in a crowded bus winding through the Mayan Mountains of Belize. The ocean was now a distance behind us. It felt ironic as the marine science story team to travel into the jungle of southern Belize on day two. We looked at each other both excited and nervous – a shared worry that we wouldn't pull off our impossible task.
Laguna Village is surrounded by rolling hills with dense rainforest. At dusk and dawn, howler monkeys and roosters yell together, letting everyone know they're still there. We stayed in a traditional home that belonged to six local families and is run as an ecotourism association. Mordy's mother, Rosa, is one of its founding members.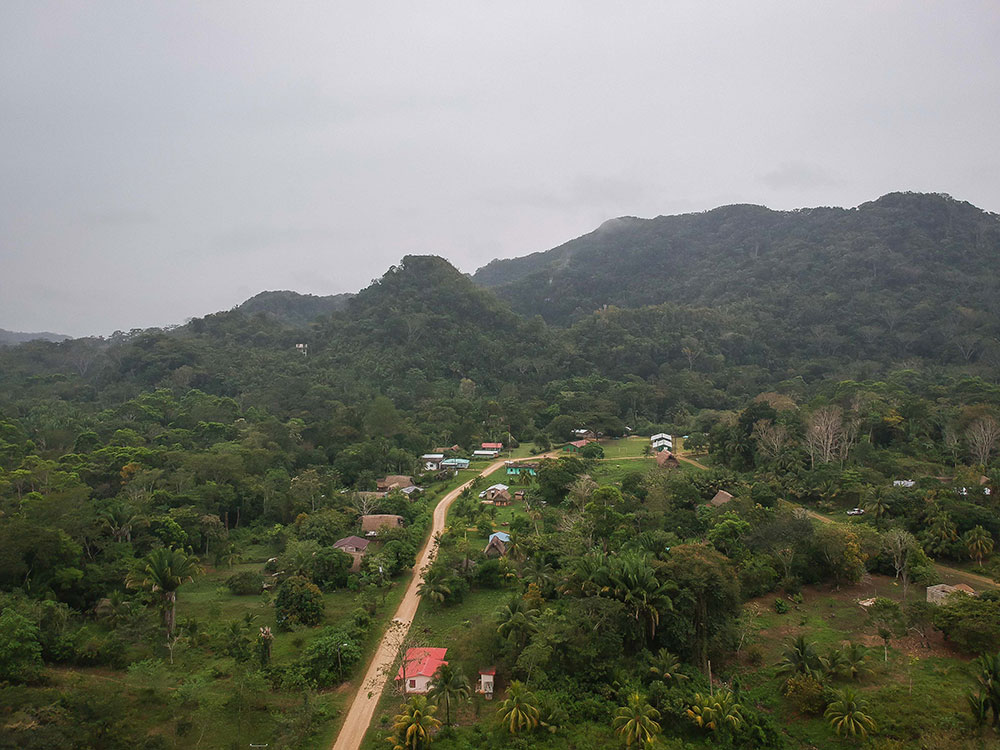 Laguna Village, Toledo, Belize.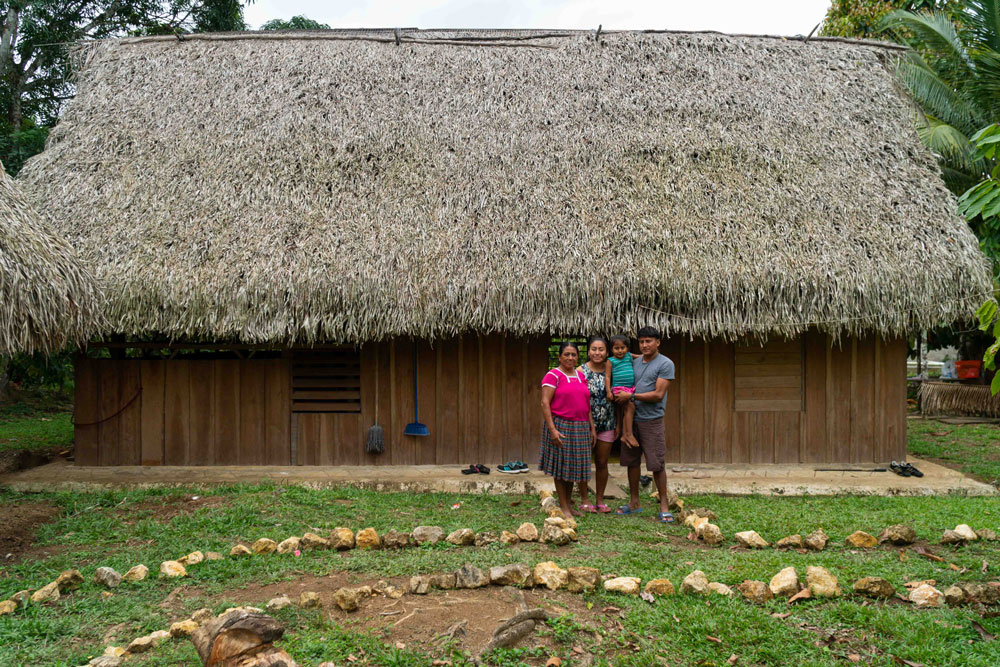 The Mis family.
We met his daughter Michelle, who is raised in both Kekchi and Mopan Mayan and speaks English fluently. Michelle learned the days of the week by counting how long her father is gone to when he returns home. "It's Friday," she told her grandma Rosa. When we first arrived, she jumped in her father's arms and gave him a big kiss, but never took her eyes off the camera. She wasn't shy at all! 
Rosa Mis and Anna, Mordy's girlfriend, cooked fresh corn tortillas, fried chicken, and traditional vegetables and we all ate together. On village time, we went to sleep early and woke up before sunrise to join Mordy and his family at their farm.
Video by Lucas Pruitt
Mis grows cacao (chocolate) trees, corn, crop trees, and other foods while maintaining the tourism association and is involved in town councils. His mom is the most influential person in his life and taught him to respect the land and do everything with heart. His ancestral Mayan roots taught him that a farm does not just feed you, it can also heal you and that without it the land will cease to exist as we know it. 
"During the time of my ancestors, they turned to Mother Nature and Mother Nature took care of them. What I've noticed is that if you actually depend on the land, or natural resources, you'll, in turn, try to protect what is sustaining you. " -Mordy Mis
Mis says he will never leave Laguna permanently and therefore connects Belize's two worlds – land and sea.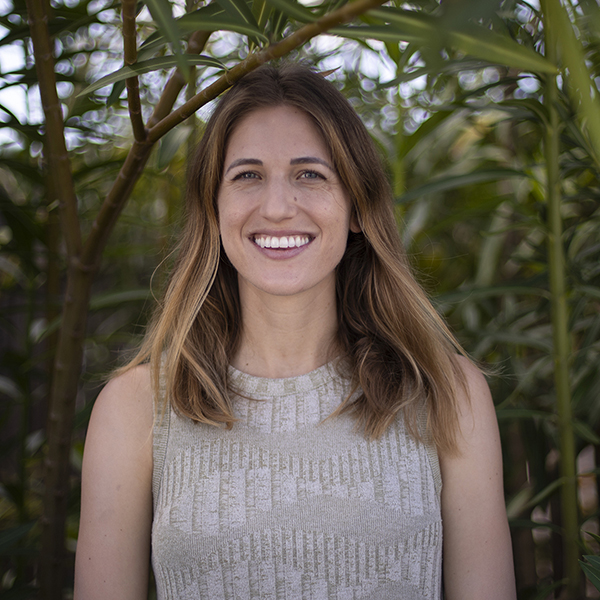 Hi! I'm a visual communication MA student. Before coming to UNC, I spent six years in southern Africa, Mexico and Peru working in public health, education, and policy helping me to bridge the gap between working with people and being behind the camera.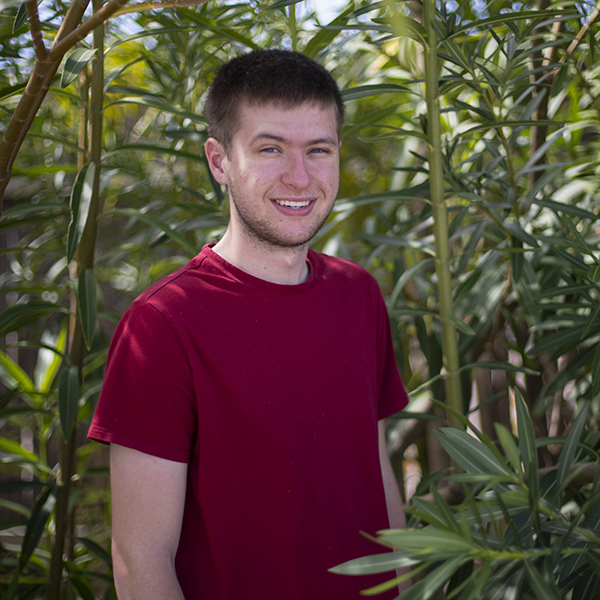 I am a sophomore photo and video journalist from a small Appalachian Mountain town. I found my passion for visual storytelling at 8 years old when I found my mom's old camcorder hidden in the closet.